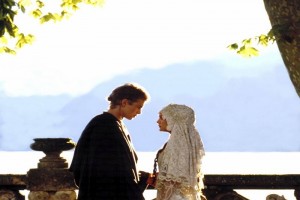 Star Wars Episode II
Star Wars Episode II: Attack of the Clones is a 2002 American epic space opera film directed by George Lucas and written by Lucas and Jonathan Hales. It is the second installment of the Star Wars prequel trilogy. The film tells the story took place ten years after the events in Star Wars I: The Phantom Menace. 
In Star Wars episode II, directed by George Lucas, you can see Villa del Balbianello in Lenno, where the young Jedi Anakin Skywalker marries in secret with Padme Amidala, and the park of Tremezzo.