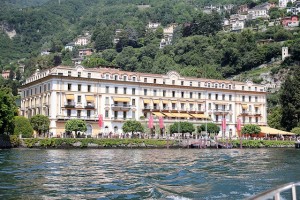 Villa d'Este
Villa d'Este, originally Villa del Garovo, is a patrician Renaissance residence situated on the shores of Lake Como in the town of Cernobbio.
The Villa was built in 1568 by architect Pellegrino Tibaldi as the summer residence of Cardinal Tolomeo Gallio. In 1825 became the home of Carolina Amalia di Brunswick, Princess of Wales, estranged wife of king George IV.
In 1873 it was transformed into a luxury hotel.
Continuously renovated and updated, Villa d'Este today offers 152 rooms and it can be visited only by appointment.