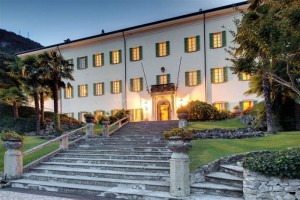 Villa Lucini Passalacqua
Villa Lucini Passalacqua was built in the late eighteen century on the western shore of the Lake Como.
Villa Lucini Passalacqua took its name from Count Andrea Passalacqua who was given this property by the papal family. The Count hired a prominent Swiss architect to design this spectacular lake house, creating one of the largest villas on Lake Como.
The prestige of the Villa grew with the heir Gianbattista Lucini Passalacqua, he enriched the library and gave hospitality to prominent figures such as Vincenzo Bellini who was a regular guest from 1829 to 1833. In addition to Bellini, the Villa hosted, in the following years, Napoleone and Churchill.
You can get to the Villa from the lake and from the road to Moltrasio.
Open to the public by appointment.