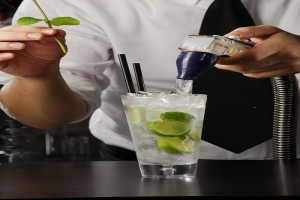 Como's nightlife
At night the city of Como , with its locals, bars and restaurants scattered around every corner , it becomes incredibly romantic. In the summer, the city is full of young people and couples who spend their nights in the many cafés lining the streets. There are also many events, festivals, exhibits and interesting initiatives. In the Winter, the city empties and remains much more intimate.
WALKING INSIDE THE WALLS
The walls of this romantic city mark the gateway to a whole host of bars, pubs and restaurants.  You can start the evening off  in Via Milano, one of the main streets of the city, which has a lot to offer in the way of bars, coffee, wine bars and restaurants. You can try the typical italian flavors sipping a good cocktail.
Enjoy delicious dinners in one of the restaurants of via Boldoni and Piazza Mazzini, in one of the trattorias of Via Vitani and Via Muralto or in one of the pizzerias of Piazza Duomo.
For anyone who want to stay around until late, we remind you that the city of Como is rich in pubs, lounge bars and bars which are waiting for you in Via Sant'Abbondio, Via Diaz, Via Indipendenza, Via Rusconi and Piazza Volta.
THE LAKEFRONT 
The meeting point for tourists is definitely Piazza Cavour, which is also a starting point to reach the lakefront.  The lakefront is the perfect place for taking a walk and spending some time in this quiet romantic location. On the Trento lakefront you can find bars and footpaths, while Trieste lakefront has breathtaking views from bars, lounge bars and restaurants.
If you arrive in via Borgovico, you will surely be surprised by the smells of focaccia bread, thanks to a bakery that is open all night long. But that is not all because there are also other pubs and restaurants.
Opening times: Generally from 6 p.m. to 12 a.m. Bars and pubs usually have one closing day per week. Dance club opens on Fridays and Saturdays at 9 p.m. and closes at 4 a.m.