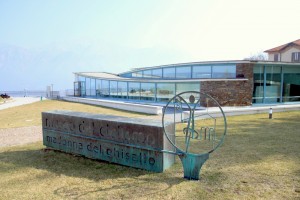 Madonna del Ghisallo
In Magreglio, a small village 29 km from Como, there is a small sanctuary venerated by cyclists from all over the world.
For many decades the cycling stars have donated their memorabilia to Santuario del Ghisallo. For example you can find the bikes used by Bartali, Coppi and Merxx in their victories at the Tour de France and several pink, yellow and rainbow jersey.
In the nineties was built, in front of the sanctuary, the Ghisallo Museum to contain the many relics.
Visit museums for more information about the opening times.