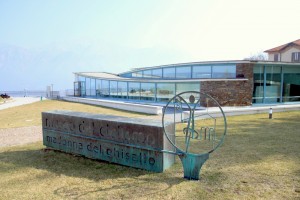 Museums
Throughout Lake Como area there is a wide variety of museums covering different topics, where you can hear fascinating stories, play with interactive exhibits and learn something about the history of this area.
If you have children, take them to the Rocking-Horse Museum: in this magical museum, your children will daydream and you will become a kid again.
Visit www.museodelcavallogiocattolo.it for more information.
Opening times: Tue-Fri 3 pm-7 pm, Sat 10 am-1 pm//3 pm-7 pm
You can reach the museum by car from Como or Lugano.
The museum is completely accessible to disabled people and small dogs are allowed to enter.
If you want to learn something about the woodcraft that makes Brianza famous, visit the Museum of Wood. You can see more than 200 types of woodworking machines and tools and admire a showroom.
Please visit www.riva1920.it/en/museum-showroom/history/ for more information.
Opening times: Mon-Sat 9 a.m-12 p.m// 3 p.m-6 p.m
You can reach the museum by car or bus.
If you are into cycling, the Ghisallo Museum is perfect for you. You can see a collection of  keepsakes donated to the museum by various cycling stars, learn more about the history of bicycles and the most important cycling champions.
Visit  www.museodelghisallo.it for more information.
Opening times: 7 days a week, 9.30 a.m-5.30 p.m
If you want to discover more about the prestigious Lake Como silk industry, visit the Educational SilkMuseum, which displays machines, objects and more.
Please visit www.museosetacomo.com for more information
Opening times from 11st April to 31st October: Tue-Fri 10 a.m-6 p.m, Sat 10 a.m-1 p.m
The museum is accessible to disabled people.
If you are interested in discovering something more about sailing, visit the Museum of Sailing Instruments. It displays tools, instruments and documents.
Please visit www.bellagiomuseo.com for more information.
Opening times: 7 days a week, 10 a.m-1 p.m