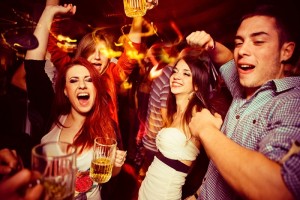 Nightlife near Como
Near Lake Como, there are a lot of  pubs, bars and dance clubs play contemporary music and classic hits, and restaurants serve all kinds of cuisine. People of all ages are welcome and they can enjoy themselves all night!
In Tavernerio there are restaurants, pizzerias, a dance club (Fri-Sat, 11 p.m. – 4 a.m.) and disco pubs offering live entertainment.
If you prefer to spend your evenings or nights outside, Albese con Cassano offers an outdoor space for events and festivals. The village also has numerous pizzerias, bars and a pub (Tue-Sun, 6 a.m. – 2 a.m.).
Cantù  is full of pizzerias and restaurants in the village center. There are also lounge bars, Irish-style pub and dance club (Wed-Sun 10.30 a.m. – 3 a.m.) with outside garden, perfect to drink something during the summer.
Another very beautiful village is Erba with its pubs and bars, pizzerias and restaurants, lounge bars and dance clubs (Fri-Sat, 11 p.m. – 4 a.m.).
Inverigo, a small village near the river Lambro, has an historic coffee and cocktail bar (Tue, Thu, Sun 7 a.m. -12 p.m. / Fri-Sat 7 a.m. -1 a.m. / Mon 7 a.m. – 8 p.m.; closed on Wednesday), the ideal thing for couples and groups of friends who want to relax.
More intimate and a little bit further from Lake Como, Mariano Comense and Cabiate are the industrial districts of Brianza. Mariano Comense is similar to Cantù with its wine and cocktail bars (Mon 12 p.m. – 2 p.m.; Tue-Sun 12 a.m.- 2 a.m.), pubs, restaurants and pizzerias (Mon-Sun, 12 p.m. -3 p.m. / 7 p.m. – 12 a.m.) and coffee bars, while Cabiate offers very good old-styled pubs (Tue-Sun 9 p.m. – 1 a.m.) and a refined cocktail bar situated in a unusual location (Wed-Fri 12 p.m. – 12 a.m, Sat 7 a.m. – 1.30 a.m., Sun 9 a.m. – 11 p.m.).