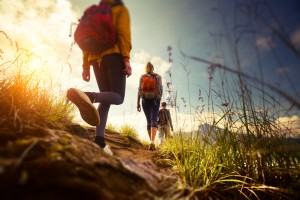 Walking around the Lake Como
If you love walking, the Lake Como area is the place for you. There are trails for all ages.
Here are some paths:
Green Way del Lago: a 10 km (6,21 mi) path goes through the villages of Colonno, Sala Comacina, Ossuccio, Lenno, Mezzegra, Tremezzo and Griante. You can enjoy walking: historic villages, rural views, lake panoramas, important buildings and gardens. Visit www.lakecomo.it/en/excursions_and_trekking/green_way_del_lario for more information.
Chilometro della conoscenza: a 1 km (0.62 mi) is a cultural path and a green corridor, starting from Villa Olmo in Como, leads to Villa Sucota.  Located near the center of Como includes some historic villas of rare beauty that overlook the lake.
There are different paths and itineraries organized by the following group spreading walking tourism. You can find information on their website: www.iubilantes.it
For the hiking paths, please visit Best excursions.